NASA's New Horizons Just Made the Most Distant Flyby in Space History
Started by
Mark Carver
,
Jan 03 2019 08:21 AM
Posted 03 January 2019 - 08:21 AM
Nasa's New Horizons: 'Snowman' shape of distant Ultima Thule revealed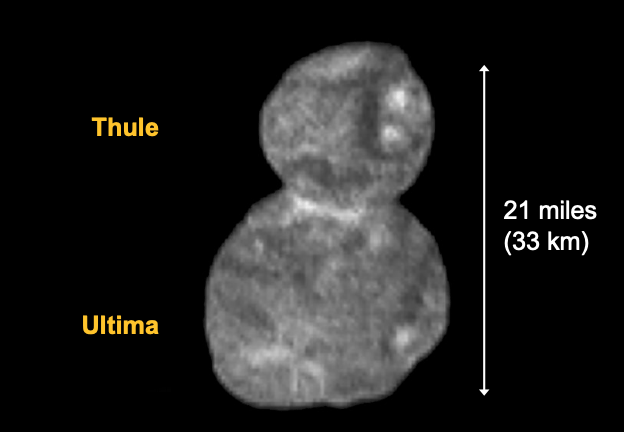 https://www.bbc.com/...onment-46742298
Edited by Mark Carver, 03 January 2019 - 08:22 AM.
BSLChrisStoner likes this
John Keegan, a renowned British military historian, has called World War II the greatest single event in the history of mankind. - Tom Brokaw, NBC special correspondent and author of "The Greatest Generation"
---
Posted 03 January 2019 - 09:43 AM
There have been a few better photos released and will continue to be daily for the next week or so. Below on the right is a slightly edited photo, left is the untouched version.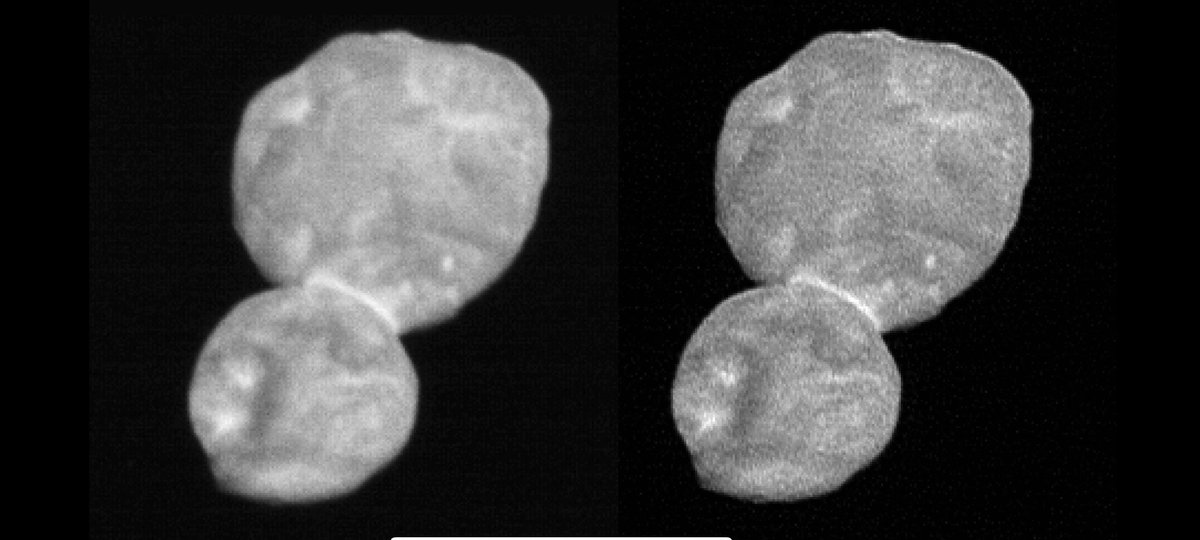 I'm not on this project but have seen some of the unreleased photos. They are pretty cool, showing a lot more of the topography of the rock and the brownish color.
BSLChrisStoner and Mark Carver like this
---
---
0 user(s) are reading this topic
0 members, 0 guests, 0 anonymous users